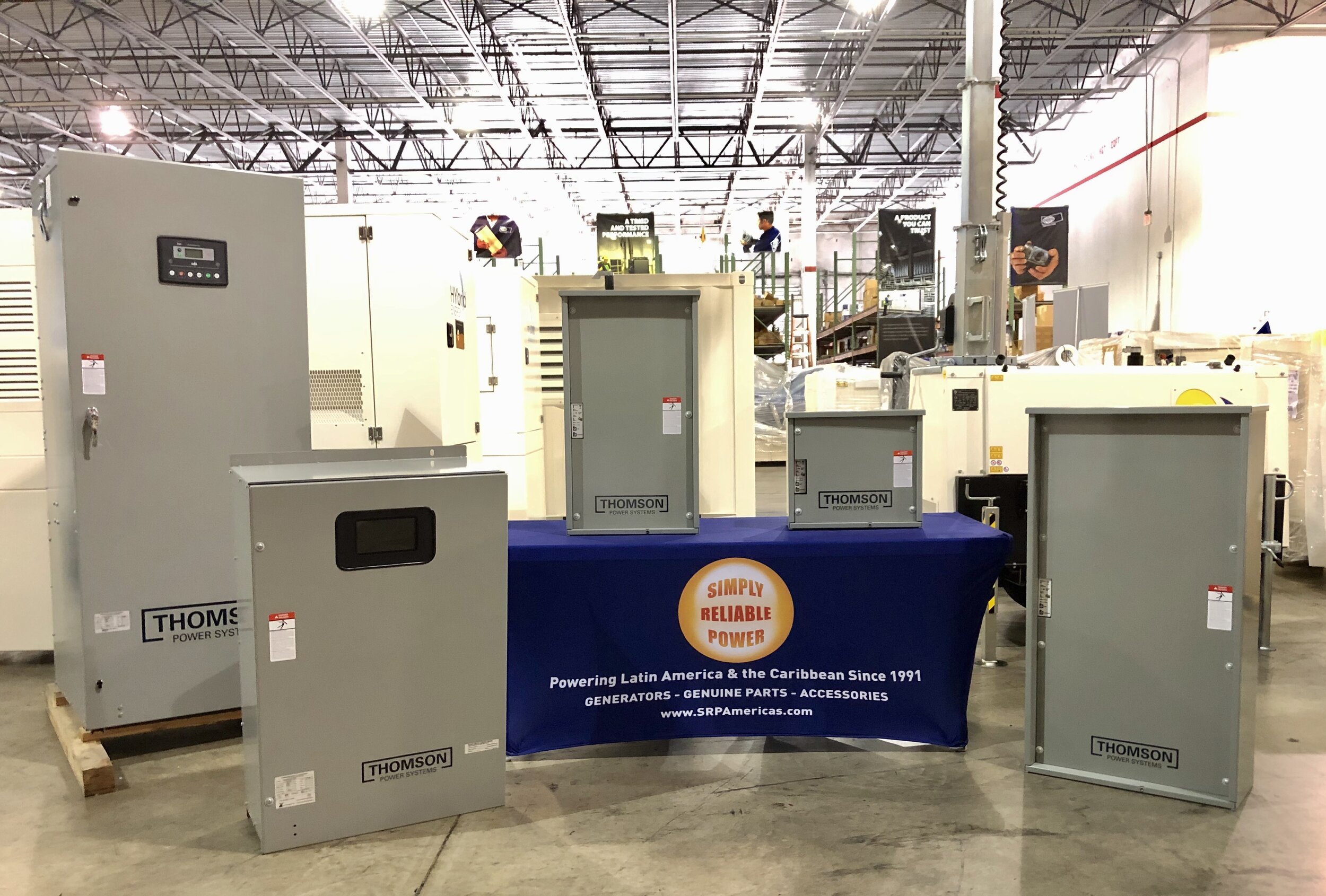 @SRPAmericas carries Thomson Automatic Transfer Switches.
Innovative designs offering power solutions for Mission Critical, Residential, Agricultural and Industrial application. Over 40 years in the market.
AUTOMATIC TRANSFER SWITCHES
Power contactor ATS for Residential & Commercial use
100-400 AMP 240 volt & 3 phase

UL 1008 listed

Easy to use TSC 9 ATS controller providing system flexibility and operating interface

Built in Load shedding & in-phase transfer

Simple pushbutton LED mimic bus interface

Available options include Service Entrance Rated

Designed to meet the requirements of Non-UL markets (IEC).
Available from 125 amp to 2000 amp 3 Pole, three phase 480 volt.

IEC certified Power Contactor Switching Units

Door mounted ATS Controller, Graphical LCD Display

Manufactured in compliance with IEC 947-6-1.

2 Year Warranty
Power Contactor ATS for Commercial & Industrial use
100 - 1200A, 3 or 4 pole, 50/60Hz rated, 480VAC

3 phase, 3 or 4 wire systems (3 wire, 480V requires option kit)

Fast Open Transition with Inphase transfer

UL 1008 listed.

Easy to use TSC 900 ATS controller with 7" colour touch screen graphical display and programmable inputs/outputs